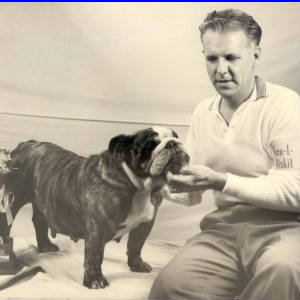 One of our Mentors...Hinds Poth of Mapo's Kennels, Texas.
Hinds Poth and Richard Maze were the originators to The Bulldog Club of Texas. The dog CH. Santiago de Batangas was the model for the club logo. Hinds is very well known within the Bulldogger world with his direct approach and notorious ways. His bulldogs have spoken for themselves. A pic of Hinds in the early 1950's.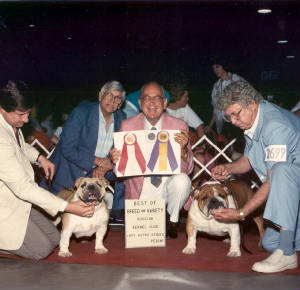 Richard and Hinds in one of their many frequent wins poses.